Introduction
Online appointment schedule: If you want your clients or visitors to be able to schedule appointments online before their arrival, you need an online calendar and reservation system. This functionality is used in the hotel, tourism, and transport sectors. However, this type of software can be expensive and too complex to implement. Lobbyfix comes up with a simpler alternative for the online appointment scheduling and reservation system for micro and SMEs: appointments in clinics, beauty salons, spas, schools, gyms, meeting rooms, medical services, etc.
What is an Online Appointment Scheduling System, and What is it for?
A reservation and appointment book system is a program that manages reservations of all kinds. For example, this can be used to manage the reservations of your medical consultations and appointments in beauty salons, offices, or gyms.
Instead of wasting paper taking note of all the visits or clients who want to schedule an appointment, you only have to register the new user in the software. Or better yet, users register themselves at the time that best suits them through your website.
5 Advantages of an Online Reservation System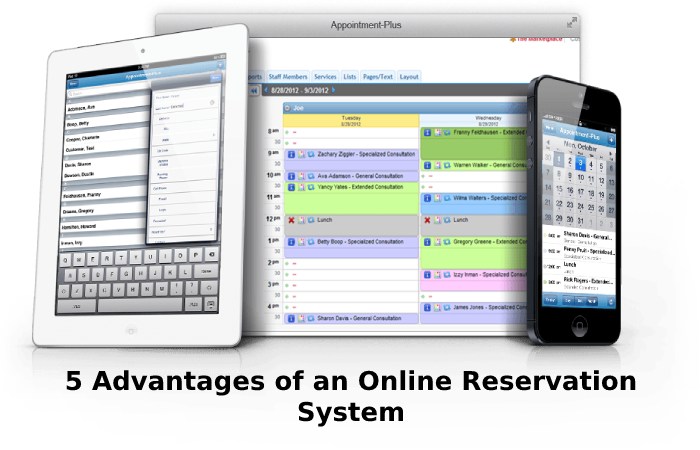 1. Facilitates Reservation Management
You no longer have to waste paper or have gigantic portfolios to store your clients' information. What is managed on paper generates an enormous amount of analysis work. What you can measure through Lobbyfix is ​​much more effective. It will allow you to consult your statistics to see how reservations are going, see comparative data, and know what works for you and what is not.
Also Read: About Outfit: What it is, Importance and More
2. Cost Savings and Time Spent on Calls and E-Mails
How many hours have been lost in visitor management work? Sending redundant e-mails and phone calls to remind clients of their appointments. It represents a waste of time that no longer makes sense in the digital age. A multi-platform system like Lobbyfix for computers, tablets, and smartphone creates automatic processes, so you don't have to waste time on this type of management. You will save costs on the telephone, paper and above all on work hours that you can dedicate to more important things.
3. Improve Productivity
For greater Productivity, the more tasks we can automate, the better. With Lobbyfix, you can significantly reduce the routine functions of each day and invest your time in activities that help you get new customers or run your business. You save time and better manage your customers with an intuitive booking system. Also, if this is still a lot of work for you and you don't have time, you can let your online customers register for the event or service that requires a reservation through your website, Facebook or Instagram.
4. Improve Customer Satisfaction
With an automated process for scheduling appointments, everything is much more agile, dynamic, and professional. The process flows much more efficiently. In addition, in the digital age, customers already expect this type of facility and value it when choosing their options.
5. Manage Large Volumes of Visits in an Agile Way
Significant events, supermarkets that rent spaces, or freelancers can have many appointments and clients to manage. With reservation software, you can manage many reservations at the same time. And in addition, you can let your visits or clients schedule them under your rules.
Functional Booking Calendar for your Website
Available reservation calendar for your website: Whoever rents accommodation or objects must always keep a record of reservations. For this purpose, a calendar is logically a good idea but not just any calendar. With a conventional partition, desk, or pocket calendar, the administrative effort is too high.
The situation is different with a digital booking calendar for your home page. You integrate it into your online presence with just a few clicks, and also you are constantly informed about the status quo of reservations.
What you Get When you Embed the Calendar on your Home Page
Aside from the specific advantages of the calendar app. It is of immense benefit to you and the visitors of your online presence if you use the booking calendar for your home page and publish it there. First, let's go to the pros for your guests: When they enter your website, they can immediately see when the vacation rental or property is occupied or vacant—no more guesswork about availability. There is transparency that users like.
Conclusion
Please do yourself a favor and work efficiently. The booking calendar on your website does its part. You can try the Calendar App for free for as long as you want. The starter pack is permanently free of charge and also allows you to quickly and easily get use to the handy tool.
Also Read: Skyrim: How to Cure Diseases in Skyrim?