Introduction
Digital PR is a kind of approach that is used to improve brand awareness by using online techniques. Though, it is similar to traditional PR in many different ways. But, it's the best way of reaching a broader audience, which is otherwise impossible to get by using the offline approaches. It relies on different internet-based aspects like influencer outreach, social media networks, branding and marketing company, content and email marketing, and SEO that makes a high impact.
Digital PR is one of the evolved types of PR. Rather than just the print publications, Digital PR mainly focuses on online publications & increasing brand awareness. It includes publishing articles & press releases or working with the blogger as well as influencers on the product features & reviews, nurturing journalists as well as content writing contacts that will secure the press hits, and making use of social media for getting exposure & building the brand trust through reviews online.
What's Digital PR?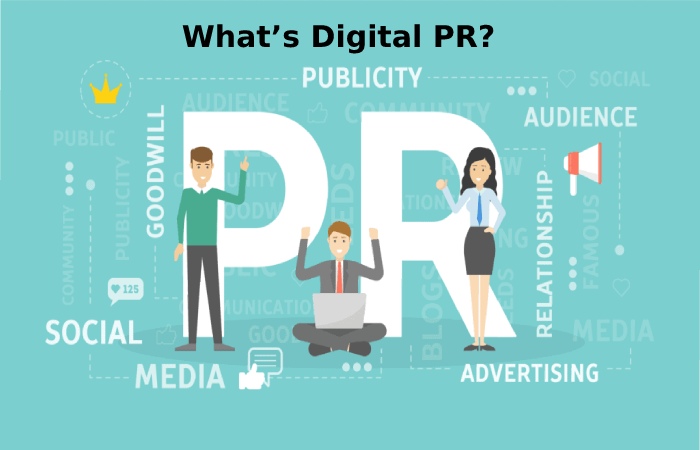 Digital PR mainly involves gaining good quality backlinks from websites or other online publications & honest reviews from the customers. Digital PR also helps you reach the target customers by featuring the business on websites they read, podcasts they listen to and social media channels they love to interact with. As a result, it will get you high reviews on Google & Amazon. Besides, Digital PR impacts the website's search visibility & ranking.
For the local businesses, the rightly planned SEO and Digital PR strategy may focus on getting the company featured in online publications about the local area. It can be the local newspaper sites, blogs are written by the bloggers staying in that area, reviews from the local people who have bought from you & events and charities you sponsor.
Also Read: Online Appointment Schedule – Advantages of a Calendar
What does Digital PR Entail?
The internet realm has limitless possibilities for online promotions. Therefore, most enterprises must let go of print opportunities & opt for online approaches. Most digital PR companies combine the best traditional PR with apparent attention to social media marketing and content marketing. Indeed, the digital PR professional will use different approaches to boost the online presence of the client's site.
The strategies of Digital PR mainly focus on publishing articles & securing backlinks from various relevant blogs and websites. In addition, it involves nurturing relationships with journalists to get mention in the press. Therefore, look for a professional PR agency that will help you improve your online business.
Many digital PR strategists utilize tactics that include organizing business profiles, preparing press releases online, organizing reviews online, developing mutual relationships with bloggers & journalists online to seek press coverage, and organizing influencer marketing.
They do blogger outreach to get mentions on their blogs. These influencers help them to mention & comment on different social media platforms. In addition, they publish top-notch content to boost their reputation & earn quality backlinks.
Improves Traffic
As the internet is use to reach various audiences, many people are coming in contact with the brand. Therefore, with the proper [digital] PR method, you can get higher visits to your site.
Form Social Engagement
Social Networking is playing a dynamic role in the sphere of the business area. That's why people are curious to grow their engagement faster. There are many companies available like Media Mister and others who are offering potential strategies to grow engagements on social media. It also allows you to communicate very effectively with the audience. Having the proper arrangement with the target market can improve your brand awareness.
Enhance your Brand Image & Increase Trust
Digital PR helps your target audience learn some positive brand features. As a result, it derives a positive review and thus, creates higher value for the company.
Helps in Adding Credibility
Suppose your company has top-tier engagement or coverage; PR is the right way to showcase it. And in turn, it helps to build trust & adds value to the brand.
Produce Leads & Sales
Digital PR promotes the company by placing the brand to the relevant audience. It will eventually produce leads and conversions.
Conclusion
Digital branding and marketing companies are link and provide a fantastic opportunity to improve on one another's successes. Integrating various features of [digital] marketing & PR in a strategy can create a tremendous cross-channel method that cannot be matched.
Also Read: What is Buying Backlinks? – A Complete Guide