The Beauty Industry is Adopting The Blockchain
Over the past few years, blockchain technology has disrupted most industries, if not all, from education and also governance to finance, without forgetting the beauty industry. Blockchain is an open-source, fully decentralized, and incorruptible technology. This highly disruptive integration facilitates innovative avenues for beauty companies to engage with clients.
This post will highlight why the beauty industry is adopting blockchain technology. These reasons include:
1. Enhances Customer Experience and Brand Loyalty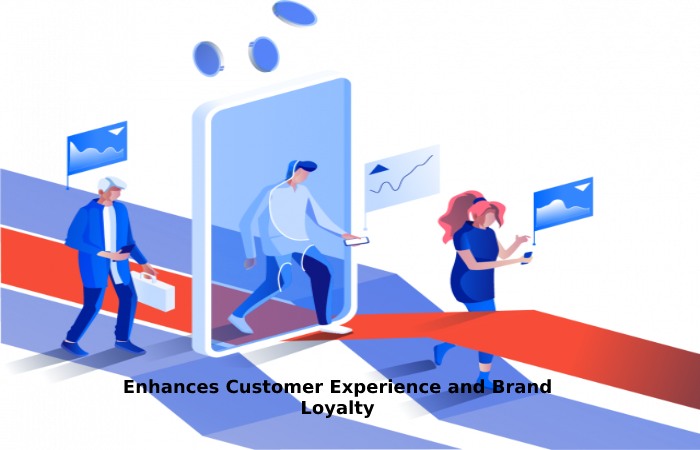 Because blockchain technologies, including Chain-link, promises to promote transparency. Beauty companies are keen to adopt them to achieve customer trust and loyalty.
By adopting blockchain technology, beauty brands can share a limitless amount of information with their clients and also gather clients' genuine reviews about different products. Leveraging the collected data, beauty brands can adjust their marketing tactics logically and highly organized manner. Consequently, beauty brands can refocus their efforts and resources toward better customer engagement and revenue generation while cutting marketing and product development expenses.
Also Read: How to Write a Blog Post? – A Step-By-Step Guide
2. Offers Supply Chain Traceability
Understanding how a commodity is manufactured and where it comes from is paramount for any business in any sector. Nevertheless, the beauty sector is one of the industries where clients often raise more concerns about the traceability of beauty products.
Today, as the need for cruelty-free and ethically manufactured beauty products grows. Clients want more details regarding what their preferred beauty product comprises. In this regard, blockchain technology bestows an effective solution to the issue of supply chain traceability.
With blockchain, beauty companies can validate their claims regarding a product through open-source data from lab reports and NGOs, including vegan ingredients.
For instance, Bloom up Energy Fruit, an organic skincare beauty company, recently introduced the B-Heart application. The app, through blockchain, presents complete traceability and transparency on beauty products, their manufacturing process, the background of the ingredients, and packaging. Furthermore, once the client enters the unique batch number, they can access all details from different stakeholders involved in the value chain. Ultimately, this enables clients to decide whether to buy or not.
3. Acts as an Anti-Counterfeit Solution
Today, you can view blockchain technology as an upcoming tool for fighting forgery. Moreover, its invariability assists beauty companies in gaining client trust and alleviating their worries concerning product authenticity.
Blockchain enables clients to access a product's complete history and validate its originality by scanning QR codes or verifying product details on the blockchain network. A popular blockchain anti-counterfeit solution the beauty industry can embrace is Brand Tag.
Brandt, a blockchain-powered SaaS (software as a service). Allows beauty companies to quickly verify the authenticity of their products while engaging their clients. Usually, Brand Tag allocates each product an exclusive ID for clients to scan and validate the originality of a beauty product. In turn, this helps reassure clients about the authenticity, thus aiding them in making buying decisions.
Conclusion
Blockchain technology is assisting in paving the way for an era where consumer-center merchandising reaches the next level. With this technology, clients can make enhanced and well-informed buying decisions and a better customer experience. Therefore, beauty companies adopting technologies will be well-positioned to create long-lasting trustworthiness with their clients.